Image Media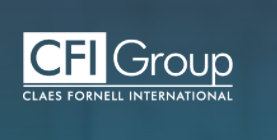 Invitations to participate in the 2022 NASA EOSDIS Annual Customer Satisfaction Survey were emailed to users by the Claes Fornell International (CFI) Group on behalf of the NASA Office of Management and Budget. Your feedback about the quality and utility of ORNL DAAC  Products and Services will have a direct impact on the data products and services that we provide in the future. Thanks to those of you that completed the survey!.
Invitations were sent on behalf of NASA from the address noreply@qemailserver.com  during the week of September 26, 2022, and reminders sent during the second week of October 2022.
A summary of the survey results will be available in early calendar 2023. 
NASA commissions the CFI Group, an independent research and consulting organization, to conduct the ACSI survey to rate the products and services that NASA currently provides from its Earth Observing System Data and Information System (EOSDIS) Distributed Active Archive Centers (DAACs).  This survey has been conducted annually since 2004.  See NASA Earthdata site for survey results from these prior years.
Thank you for your time in providing this valuable information to help us continue to improve.