Image Media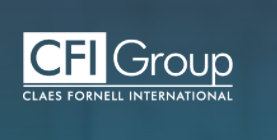 Solicitations for the 2021 NASA EOSDIS Annual Customer Satisfaction Survey are now being distributed by email by the Claes Fornell International (CSF) Group.
NASA has commissioned the CFI Group, an independent research and consulting organization, to conduct the 2021 American Customer Satisfaction Index (ACSI) survey to rate the products and services that NASA currently provides from its Earth Observing System Data and Information System (EOSDIS) Distributed Active Archive Centers (DAACs).
If you have used ORNL DAAC data products this year, please check your email for a personal link to the survey. Through the survey, we hope to assess user perceptions, learn more about user needs, and identify opportunities to improve service. This survey should take no longer than 10 to 15 minutes to complete.
The ACSI survey has been conducted annually since 2004. The results have provided valuable input to help the Earth Science Data and Information System (ESDIS) Project and all the DAACs assess their current status and improve future services. ACSI results are available since 2004.
Please remember to select the ORNL DAAC from the survey to help evaluate our performance and provide feedback that will help us continue to meet your needs.
If you have not received a survey invitation, but would like to provide your feedback, please email NASASurvey@cfigroup.com and ask for a link to the 2021 NASA EOSDIS ACSI survey.  The ORNL DAAC sincerely appreciates your participation in this process that is designed to ensure your privacy.