Image Media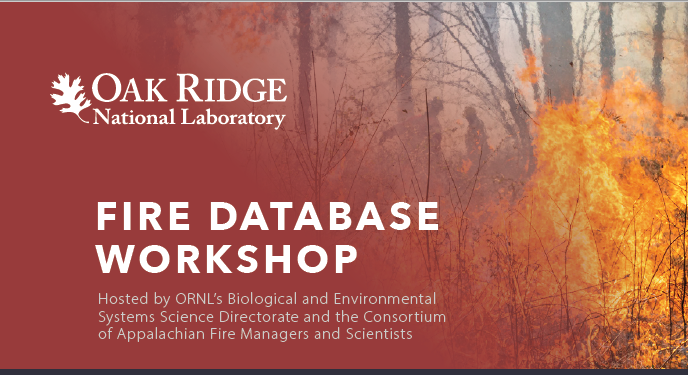 The Oak Ridge National Laboratory's Biological and Environmental Systems Science Directorate and the Consortium of Appalachian Fire Managers And Scientists invite participation in a Fire Database Workshop from the community.
This workshop will be held virtually from 1:00-4:00 p.m. EDT on September 1-2, 2021 and aims to highlight cutting-edge fire research, engage interdisciplinary collaborations, and discuss the need for and benefits of creating a fire database network.
See agenda and registration details at: https://apfire.wixsite.com/database.
Plenary Sessions include NASA data providers, Sander Veraverbeke of Vrije Universiteit Amsterdam, Netherlands, and James Randerson of the University of California, Irvine, as well as ORNL DAAC scientists Yaxing Wei, and Rupesh Shrestha.