Image Media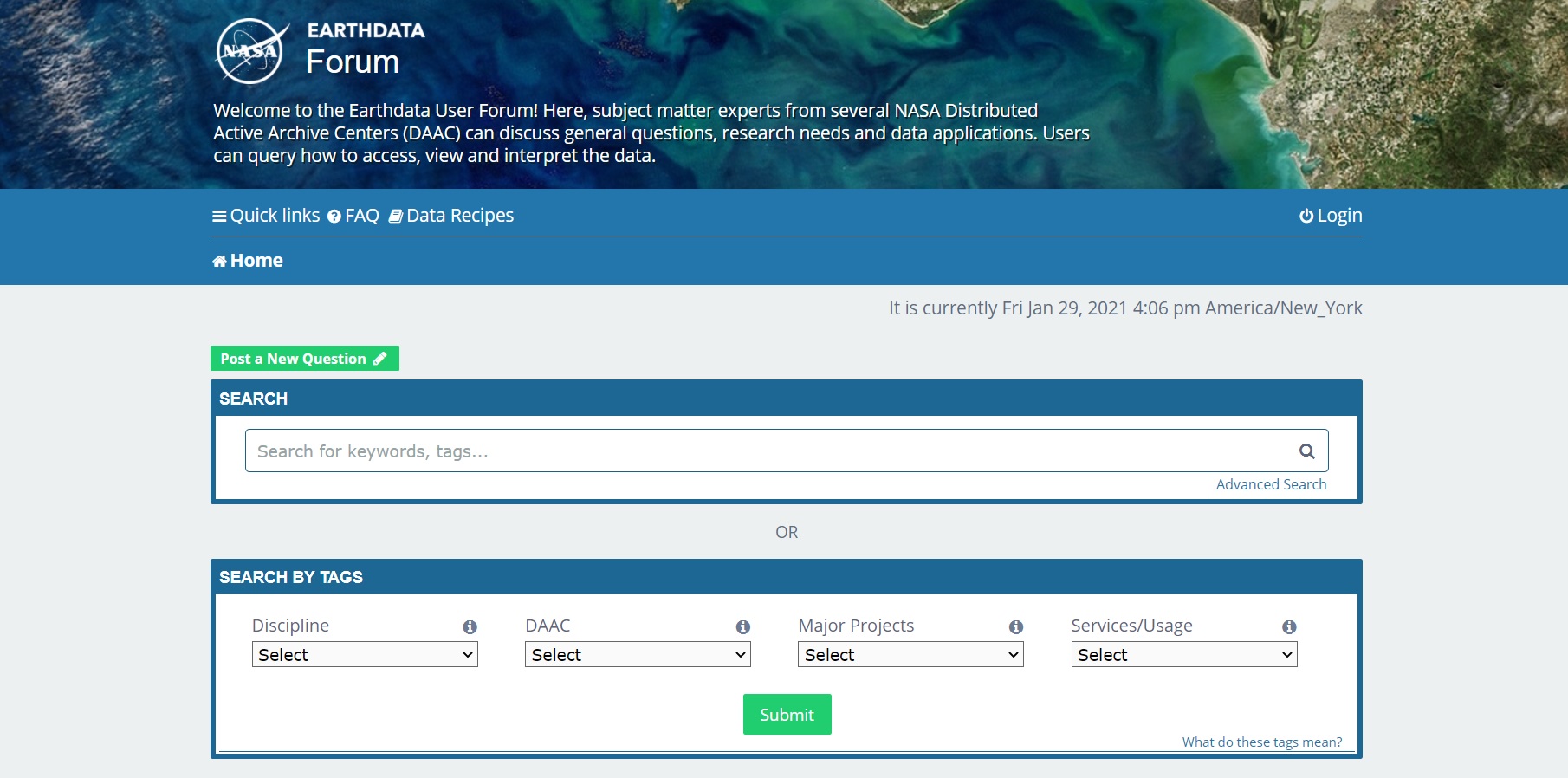 The ORNL DAAC is happy to participate in "office hours" hosted by NASA's Earthdata Forum. 
Straight from the Earthdata Forum announcement:
"Several of NASA's Earth science Distributed Active Archive Centers (DAACs), who are partners on NASA's Earthdata Forum (https://forum.earthdata.nasa.gov), are collaborating on an "office hours" session on April 20, 2022, to assist users with data access questions and problems. So, if wget has got you down, or if your THREDDS are tangled, or if your data subset is both in the wrong place and at the wrong time, DAAC data specialists will be standing by to help with a fast response time to any questions that are asked.

If you cannot participate during the office hours time period, post your Data Access question on April 20, and the data access experts will respond to it.

The Earthdata Forum office hours on Data Access will take place on Wednesday, April 20, 2022, from 1-3 PM EDT (17:00 to 19:00 UTC). Before putting a question on the forum, it is necessary to register and acquire an Earthdata login (if you have not registered before). 

To register, go to the Earthdata Forum home page, click on "Login", then click the "Register" button on the Earthdata Login page."
You can find more information on the original announcement page found here on the Earthdata Website.