Image Media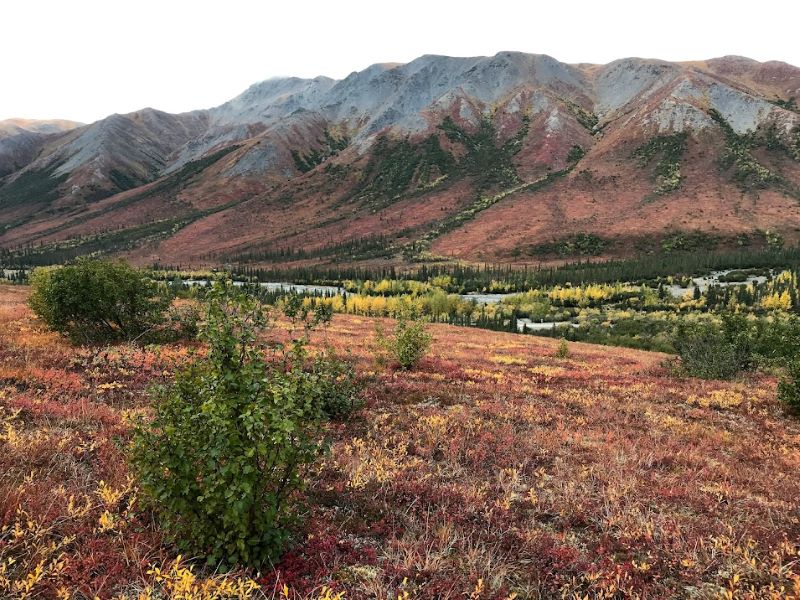 The ORNL DAAC recently released a new Arctic-Boreal Vulnerability Experiment (ABoVE) dataset by Pedron, S., et al. (2022):
ABoVE: Alder Shrub Cover and Soil Properties, Alaska, 2019
This dataset holds measures of vegetative cover and soil characteristics for sites in interior Alaska, U.S., along the James W. Dalton Highway (Alaska Route 11). The field data were collected during August in 2018 and 2019 to study the expansion of shrub cover, particularly alders (Alnus spp.) in tundra ecosystems and the potential impact of shrubs on soil properties. Samples were measured along transects at 5- to 10-m intervals. Soil samples were collected and analyzed in the laboratory. Vegetation variables include percent cover of mosses, lichens, graminoid species, shrubs, alder, birch (Betula spp.), and willow (Salix spp.) along with the biomass, size, and age structure of alder. An allometric model to estimate alder biomass was developed. Soil metrics include moisture content, conductivity, bulk density, carbon and nitrogen content and isotope ratios. The data include the maximum annual Normalized Difference Vegetation Index (NDVI) for 2019 and the trend in maximum NDVI for 2000-2020. The data are provided in comma-separated values (CSV) format.
The ABoVE is a NASA Terrestrial Ecology Program field campaign being conducted in Alaska and western Canada, for 8 to 10 years, starting in 2015. Research for ABoVE links field-based, process-level studies with geospatial data products derived from airborne and satellite sensors, providing a foundation for improving the analysis, and modeling capabilities needed to understand and predict ecosystem responses to, and societal implications of, climate change in the Arctic and Boreal regions.
Additional data from ABoVE and other relevant links can be found on the ORNL DAAC's ABoVE Project Page.
Citation: Pedron, S., A. Welch, R.G. Jespersen, Xiaomei Xu, B. Martinez, Y. Khazindar, N. Fiore, M.L. Goulden, and C.I. Czimczik. 2022. ABoVE: Alder Shrub Cover and Soil Properties, Alaska, 2019. ORNL DAAC, Oak Ridge, Tennessee, USA. https://doi.org/10.3334/ORNLDAAC/2120