Image Media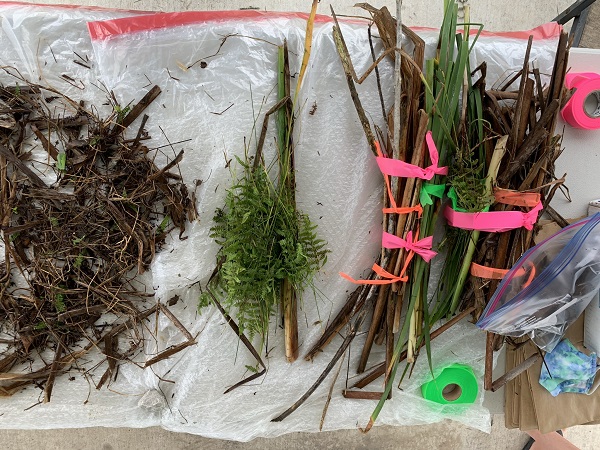 The ORNL DAAC recently released the following Delta-X dataset by Castañeda-Moya, E., et al. (2022):
Delta-X: Aboveground Vegetation Structure for Herbaceous Wetlands across MRD, LA, USA
This dataset provides mean stem diameter, mean height, dominant species, hydrogeomorphic zone (HGM), and stem density for vegetation in herbaceous wetlands collected in the Atchafalaya and Terrebonne basins in southeastern coastal Louisiana. The data were collected between 2021-03-21 to 2021-03-31 during the Delta-X Spring 2021 deployment, and from 2021-08-19 to 2021-08-27 during the Fall deployment. Field measurements were conducted at six sites in the Atchafalaya (N = 3) and Terrebonne (N = 3) basins. Five of the sites were adjacent to sites from the Coastwide Reference Monitoring System (CRMS), and the other site was in the Wax Lake Delta (WLD) without appropriate adjacent CRMS sites. Sites in both basins were chosen to represent a salinity gradient including freshwater, brackish, and saline ecosystems. Vegetation structure was measured in replicate sample plots (0.25 m2) located along transects oriented perpendicular to wetland edge to capture a range of hydrogeomorphic zones (supratidal and intertidal).
Delta-X is a 5-year NASA Earth Ventures Suborbital-3 mission to study the Mississippi River Delta in the United States, which is growing and sinking in different areas. River deltas and their wetlands are drowning as a result of sea level rise and reduced sediment inputs. The Delta-X mission will determine which parts will survive and continue to grow, and which parts will be lost. Delta-X begins with airborne and in situ data acquisition and carries through data analysis, model integration, and validation to predict the extent and spatial patterns of future deltaic land loss or gain. 
Additional data from the Delta-X project can be found on the Delta-X Project page.
Citation: Castañeda-Moya, E., and E. Solohin. 2021. Delta-X: Aboveground Vegetation Structure for Herbaceous Wetlands across MRD, LA, USA. ORNL DAAC, Oak Ridge, Tennessee, USA. https://doi.org/10.3334/ORNLDAAC/1997