Image Media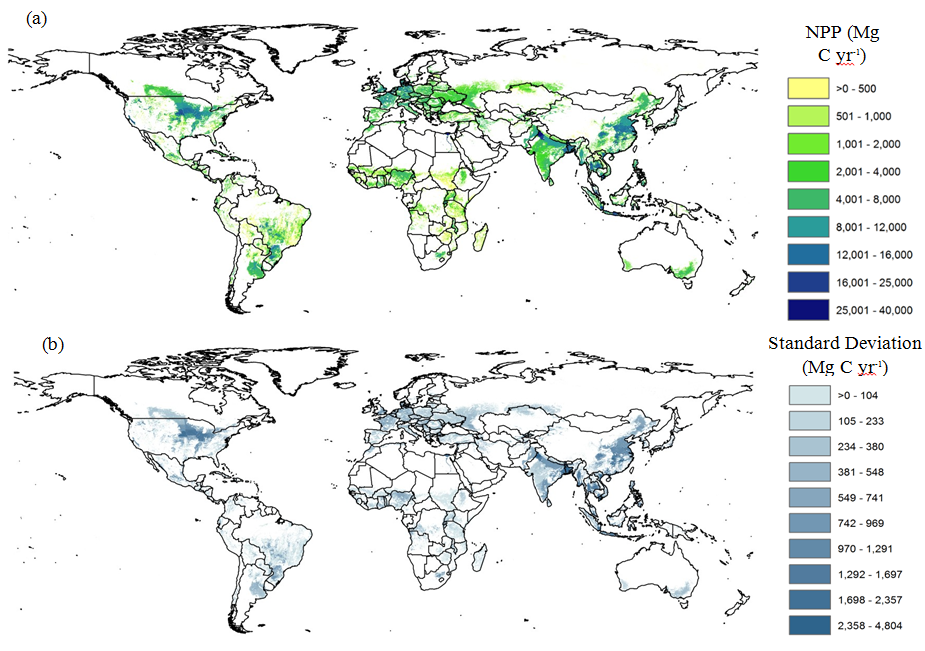 CMS: Carbon Fluxes from Global Agricultural Production and Consumption, 2005-2011
This data set provides estimates of carbon fluxes associated with annual crop net primary production (NPP), harvested biomass, and consumption of harvested biomass by humans and livestock. These estimates were combined for a single estimate of net carbon exchange (NCE) and spatially distributed to 0.05-degree resolution using MODIS land cover data. The inventory data were compiled from various sources for the years 2005-2011.
The NASA Carbon Monitoring System (CMS) aims to characterize, quantify, understand, and predict the evolution of global carbon sources and sinks through improved monitoring of carbon stocks and fluxes.
Data Acknowledgements
Data authors: Wolf, J., T.O. West, Y.L. Le Page, G. Kyle, X. Zhang, G.J. Collatz, and M.L. Imhoff.
Data Set DOI: 10.3334/ORNLDAAC/1279
Data center: ORNL DAAC
Sponsor: NASA EOSDIS