Image Media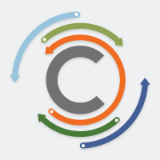 The ORNL DAAC presented a virtual Data Management Workshop for the North American Carbon Program (NACP) and the broader research community on Wednesday, March 24, 2021, 1:00-3:00 pm US Eastern time (17:00-19:00 UTC). The workshop used example NACP and related data to demonstrate best data management practices, improve dataset quality, and provide details on how to submit and publish datasets within the ORNL DAAC. This workshop was open to all researchers, particularly early career scientists (post-docs, graduate students), who would like to improve their understanding of data management to increase data discoverability and usability.
About the Workshop
Scientists spend considerable time collecting and analyzing data and writing research papers, but an often overlooked activity is effectively managing the resulting data. Using data from NACP and related projects as examples, this workshop will provide guidance useful in managing data during project execution, as well as for packaging data for submitting to the ORNL DAAC and similar repositories. While the workshop targets grad students, postdocs, and other early career scientists, it is open to all, including faculty members who would like to include exercises on best practices for preparing data as part of their curricula. Workshop topics include data structure, quality control, data standardization, and data documentation. We will also discuss the elements of an effective data management plan for use in grant proposals and project planning. By following the practices taught in this workshop, your data will less prone to error, more efficiently structured for analysis, and more findable, accessible, interoperable, and reusable (FAIR).
About the NACP Open Science Meeting
The 7th NACP Open Science Meeting will be held on Friday afternoons beginning March 5 till March 26 and is themed "The Future is Here: North American carbon cycle science for a changed climate."
The North American Carbon Program (NACP) is a multidisciplinary research program designed to improve understanding of North America's carbon sources, sinks, and stocks. The central objective is to measure and understand the sources and sinks of Carbon Dioxide (CO2), Methane (CH4), and Carbon Monoxide (CO) in North America and adjacent oceans. The NACP is supported by a number of different federal agencies.
Carbon cycle science data, including data from the NACP and related programs, archived at the ORNL DAAC can be found on the Carbon Cycle Science Theme page.