Image Media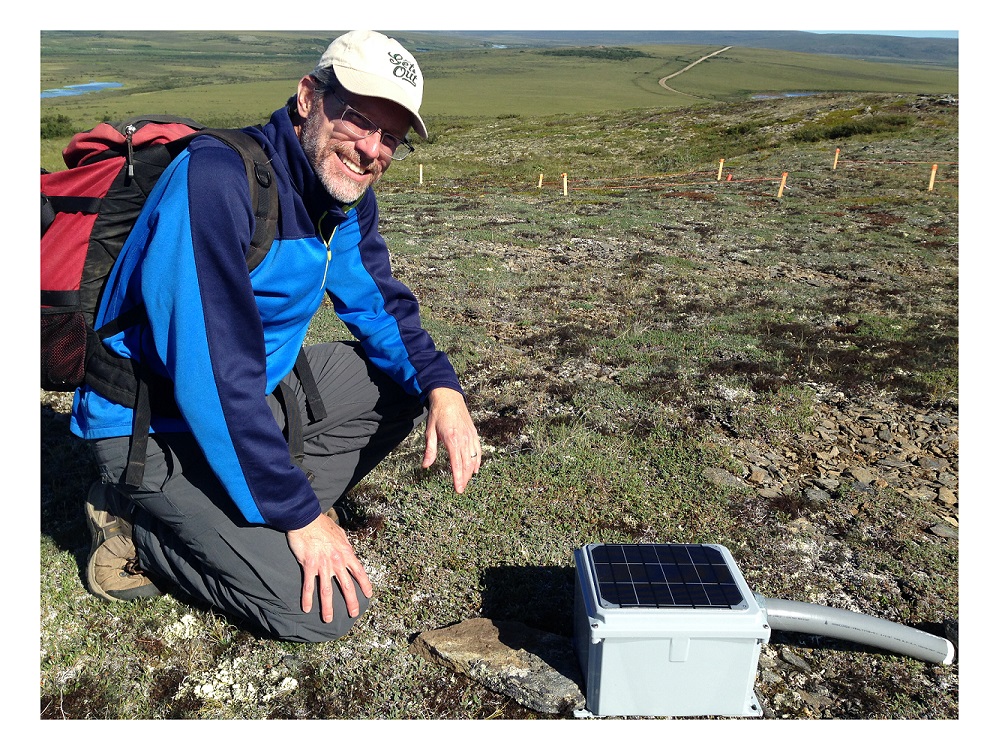 Every 11 years, Clarivate Analytics recognizes academic authors for exceptional research performance, as measured by their publication of highly-cited peer-reviewed articles. Between 2006 and 2018, Peter Thornton, Oak Ridge National Laboratory (ORNL) Distinguished Researcher and lead developer of the ORNL DAAC Daymet product, ranked in the top one percent of cross-field authors in Web of Science scientific citation indexing service.
Thornton is a scientist in the ORNL Environmental Sciences Division (which houses the ORNL DAAC), and studies the interactions of land ecosystems with components of the Earth's climate systems. Back in 1997 as part of a NASA Fellowship in Global Change Research, Thornton and colleagues developed a method for generating daily surfaces of temperature, precipitation, humidity, and radiation over large regions of complex terrain. The model led to what is now known as the Daymet dataset. Today, the Daymet dataset provides daily, gridded estimates of seven surface weather parameters at 1 km x 1 km spatial resolution across all of North America. Access to Daymet data is available from the ORNL DAAC through a variety of tools and formats allowing a rich resource of daily surface meteorology.
Congratulations, Dr. Thornton!
Extract data at your study location with the Single Pixel Tool or use our popular API.
See all data from Daymet.
Data Citation: Thornton, P.E., M.M. Thornton, B.W. Mayer, Y. Wei, R. Devarakonda, R.S. Vose, and R.B. Cook. 2018. Daymet: Daily Surface Weather Data on a 1-km Grid for North America, Version 3. ORNL DAAC, Oak Ridge, Tennessee, USA. https://doi.org/10.3334/ORNLDAAC/1328
Data Center: ORNL DAAC
Sponsor: EOSDIS