Image Media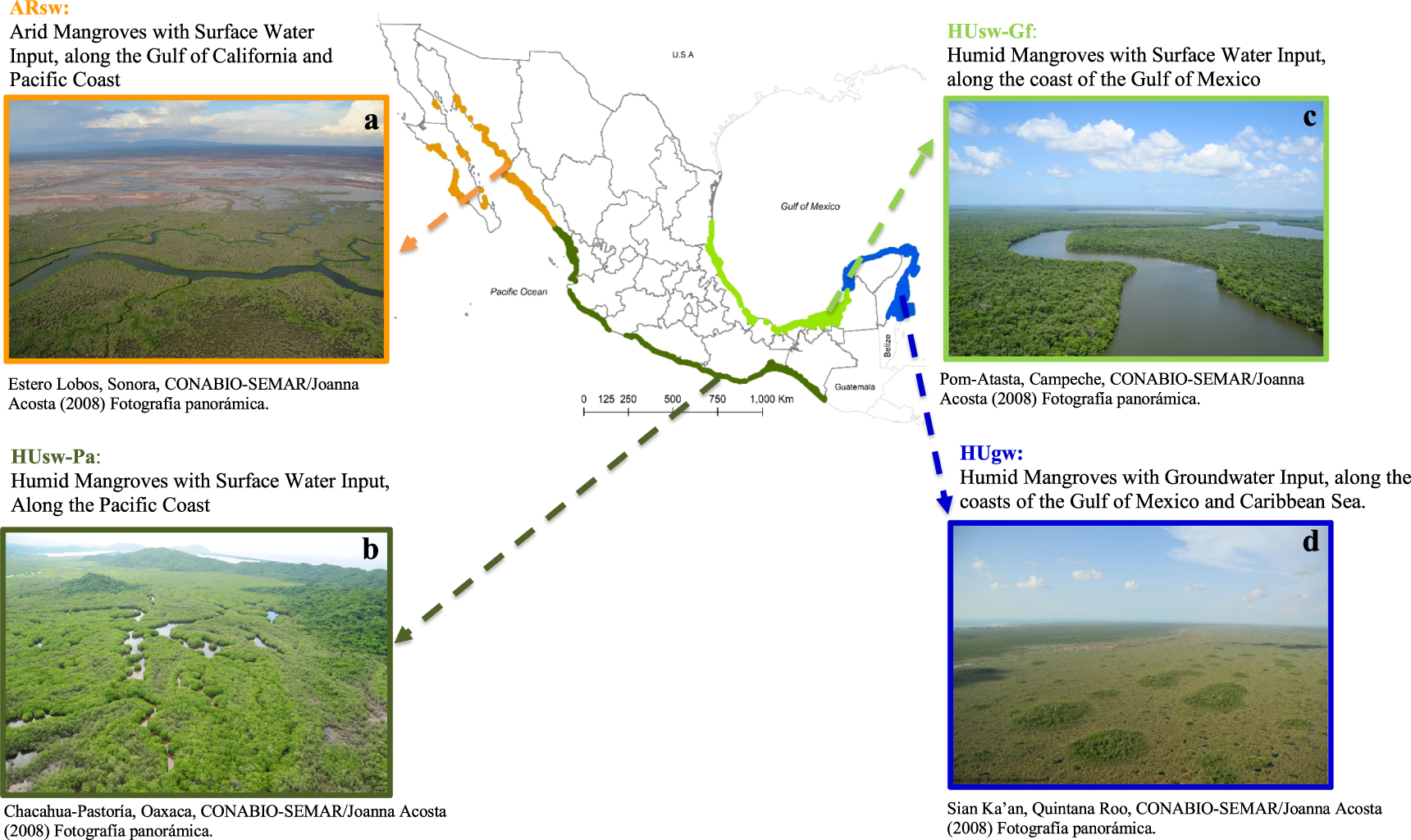 The ORNL DAAC recently released the following new Carbon Monitoring System (CMS) dataset by Vázquez-Lule, A., et al. (2021):
Greenness Trends and Carbon Stocks of Mangrove Forests Across Mexico, 2001-2015
This dataset provides estimates of greenness trends, above- and belowground carbon stocks, and climate variables of the persistent mangrove forests on the coasts of Mexico (PMFM) at a 1 km resolution from 2001 through 2015. Data are available as one-time estimates or across the temporal range; typically as monthly summaries. One-time estimates of aboveground carbon and soil organic carbon stocks for the PMFM derived from existing sources are provided. Also included are the monthly mean normalized difference vegetation index (NDVI) from MOD13A3 used to derive greenness trends, monthly mean air temperature, and total monthly precipitation from Daymet for 2001-2015 across the PMFM. These data provide a baseline for national monitoring programs, carbon accounting models, and greenness trends in coastal wetlands.
The NASA CMS program is designed to make significant contributions in characterizing, quantifying, understanding, and predicting the evolution of global carbon sources and sinks through improved monitoring of carbon stocks and fluxes. The System uses NASA satellite observations and modeling/analysis capabilities to establish the accuracy, quantitative uncertainties, and utility of products for supporting national and international policy, regulatory, and management activities. CMS data products are designed to inform near-term policy development and planning.
Additional data from CMS and other relevant links can be found on the ORNL DAAC's CMS Project Page.
Citation(s): Vázquez-Lule, A., R. Colditz, J. Herrera-silveira, M. Guevara, M.G. Rodríguez-Zúñiga, I. Cruz, R. Ressl, and R. Vargas. 2021. Greenness Trends and Carbon Stocks of Mangrove Forests Across Mexico, 2001-2015. ORNL DAAC, Oak Ridge, Tennessee, USA. https://doi.org/10.3334/ORNLDAAC/1853 https://doi.org/10.3334/ORNLDAAC/1853