Image Media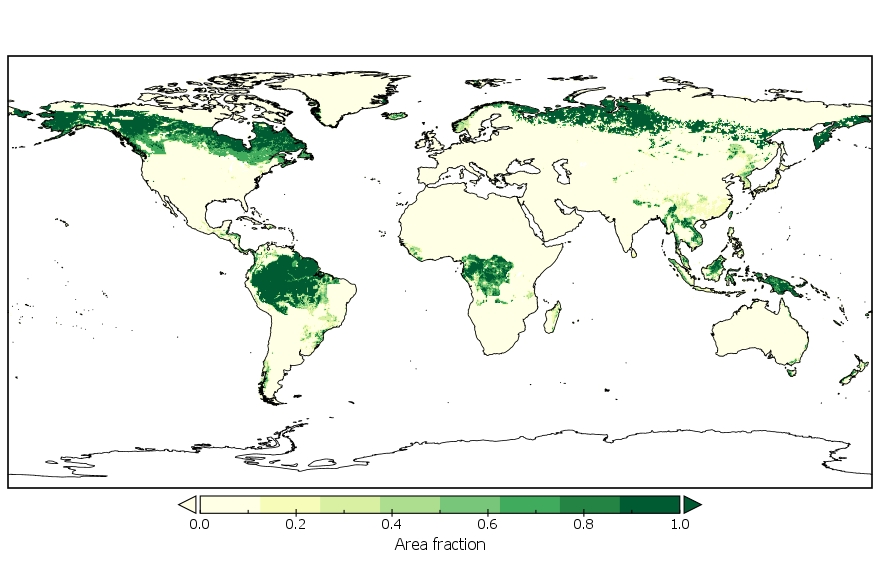 The ORNL DAAC recently released the following dataset by Chini, L.P., et al. (2021):
LUH2-GCB2019: Land-Use Harmonization 2 Update for the Global Carbon Budget, 850-2019
This dataset, referred to as LUH2-GCB2019, includes 0.25-degree gridded, global estimates of fractional land-use states, transitions, and management practices for the period 0850-2019. This dataset is an update to the previous Land-Use Harmonization Version 2 (LUH2-GCB) datasets and are required input to land models in the annual Global Carbon Budget (GCB) assessments.  Land-use change data relate to agricultural expansion, deforestation, wood harvesting, shifting cultivation, afforestation, and crop rotations. Compared with previous LUH2-GCB datasets, the LUH2-GCB2019 takes advantage of new data inputs that corrected cropland and grazing areas in the globally important region of Brazil, as far back as 1950. 
Additional data about vegetation datasets and other relevant links can be found on the ORNL DAAC's Vegetation Science Theme.
Citation: Chini, L.P., G.C. Hurtt, R. Sahajpal, S. Frolking, K.K Goldewijk, S. Sitch, J. Pongratz, B. Poulter, L. Ma, and L. Ott. 2021. LUH2-GCB2019: Land-Use Harmonization 2 Update for the Global Carbon Budget, 850-2019. ORNL DAAC, Oak Ridge, Tennessee, USA. https://doi.org/10.3334/ORNLDAAC/1851