Image Media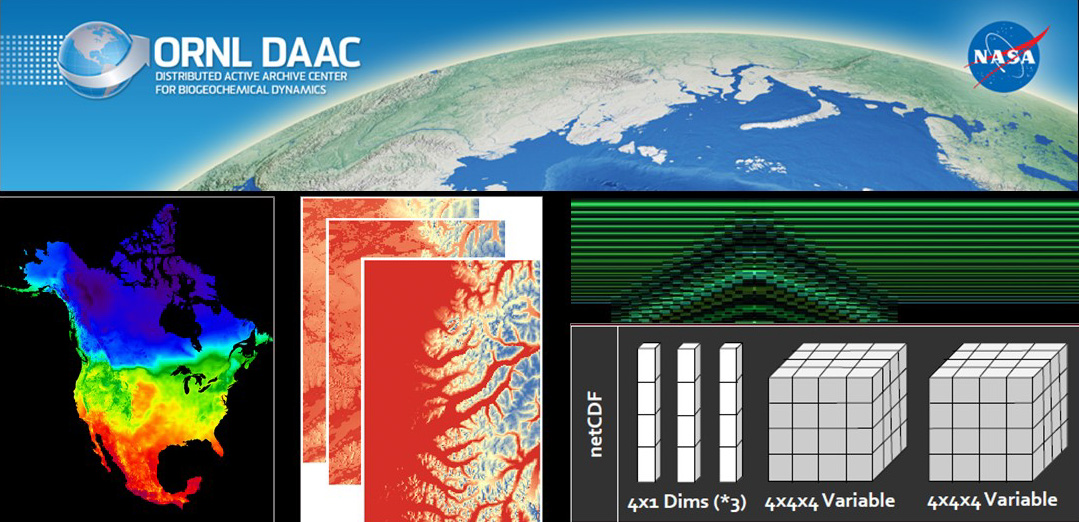 Webinar: NetCDF Why and How: Creating Publication Quality NetCDF Datasets
On Wednesday, September 4, the ORNL DAAC presented a webinar for the NASA Earthdata Webinar Series. The recording of the webinar and the associated tutorial, including code examples, are now available.
Links to the tutorial material, code examples, and other resources are available on the ORNL DAAC Webinar page.
The netCDF file format is a recommended format for archival and distribution of multi-dimensional and gridded geospatial data. However, creating and organizing standardized datasets can be challenging for researchers not experienced with netCDF. The webinar focuses on two main topics: 1) Why netCDF? What advantages does netCDF have that make it a suitable long-term archive and sharing format? and, 2) How netCDF? How to transform data from other formats into standardized netCDF files.
The NASA Earthdata Webinar Series is presented every month. These webinars focus on different Earth science disciplines and showcase the Earth Observing System Data and Information System (EOSDIS) data, information, services, and tools. View Earthdata Webinar Videos.
Interested in receiving announcements for upcoming webinars? Sign up for the mailing list.