Image Media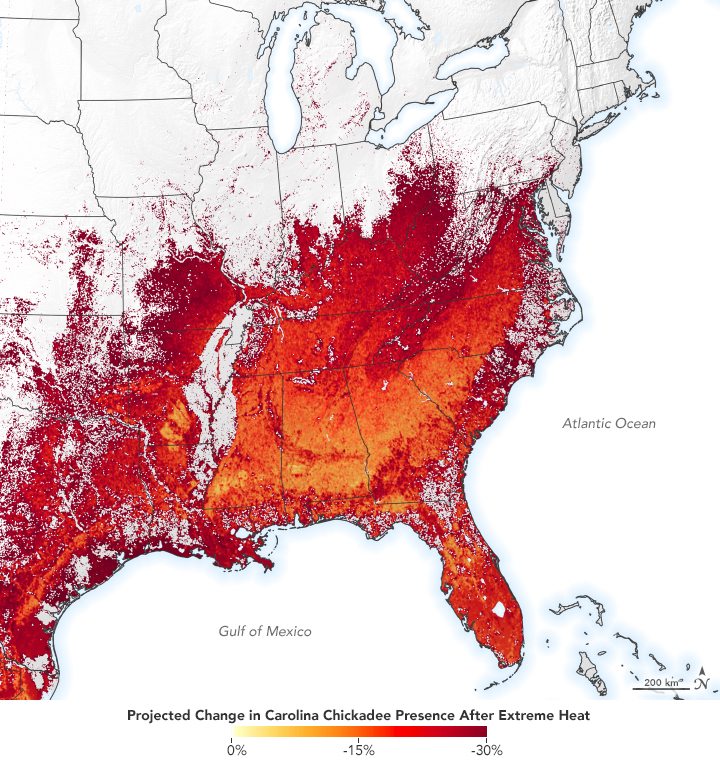 Daymet was featured in a recently published NASA Earthdata article: How Birds Respond to Extreme Weather, which describes the use of a global citizen science initiative and high-resolution weather data to study bird behavior.
Dr. Jeremy Cohen, who led the research as a postdoctoral researcher at the University of Wisconsin-Madison, used Daymet weather data to look at extreme weather events over weeks, months, and seasons to determine how birds respond over these different time periods. The Daymet data collection provides daily meteorological data for the entire North American continent at a 1 km x 1 km spatial resolution. These data are especially useful in remote areas or in areas with limited instrumentation. Daily Daymet data are available back to 1980, and Cohen used average weather conditions between 1980 to 2003 as a baseline and calculated weather anomalies from these averages.
To read more about extreme weather and how NASA Earth Science Data has contributed to bird research, read How Birds Respond to Extreme Weather.