Image Media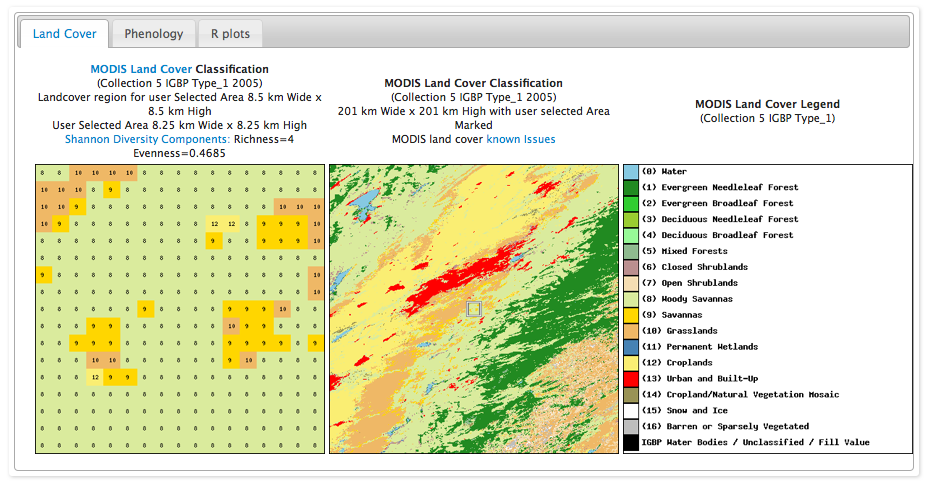 The powerful MODIS subsetting tool allows users to access 14 different products from NASA's Terra and Aqua satellites for any site in the world from the year 2000 to the present.
The ORNL DAAC offers a free MODIS subsetting tool that enables users to subset global-coverage MODIS products down to the size of a local site. Data for most products are available for the years 2000 - present. Areas may be as small as 1x1 km or as large as 300 km2.
MODIS products include:
MOD 09 - Surface Reflectance
MOD 11 - Land Surface Temperature & Emissivity
MOD 12 - Land Cover/Land Cover Change
MOD 13 - Gridded Vegetation Indices (Max NDVI & Integrated MVI)
MOD 15 - Leaf Area Index & FPAR
MOD 16 - Evapotranspiration
MOD 17 - Net Photosynthesis and Primary Productivity
MOD 43 - Surface Reflectance
Tutorial Video: MODIS Subset Tutorial
The ORNL DAAC is one of twelve NASA funded Earth Observing System Data and Information System (EOSDIS) Distributed Active Archive Centers (DAACs) and is responsible for archiving and distributing terrestrial ecology and biogeochemical dynamics data.