Image Media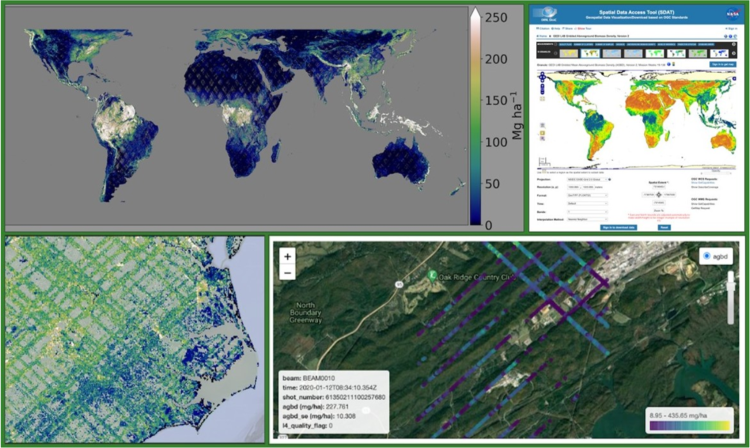 Please join us for an Earthdata Webinar: Explore NASA GEDI Aboveground Biomass Datasets, Services, and Tools at ORNL DAAC on Jun 22, 2022 02:00 PM EDT. 
NASA's Global Ecosystem Dynamics Investigation (GEDI) mission has recently released global datasets that provide estimates of aboveground biomass density and associated uncertainty at the footprint (~25m) and the grid (1km resolution) level. Mounted on the International Space Station (ISS), the GEDI instrument is a full-waveform lidar designed to measure vegetation and provides the densest sampling of any lidar put on orbit. 
This webinar will provide an overview of the science behind GEDI higher-level data products. It will also present tutorials on using various tools and services for data access, analytics, and visualization of GEDI Level 3 and Level 4 data products, followed by a question-and-answer session.
Registration and more information can be found at the NASA Earthdata Webinar page.