Image Media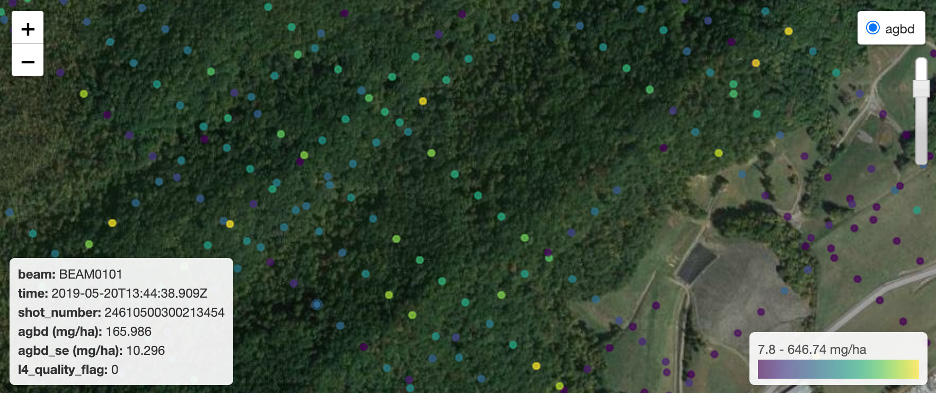 A recording is now available for the April 12, 2023 webinar on "Advancing Ecological Insights with NASA Subsetting and Visualization Tools and Services for Site-based Research", presented by ORNL DAAC Scientists Drs. Rupesh Shrestha and Bruce Wilson. This webinar highlighted new datasets and tool capabilities for the ORNL DAAC's remote sensing tools, and it included a Jupyter Notebook demonstration that shows how to enable the harmonization of remote sensing and in situ ecological data products with these tools and services. 
Links to the recording and the GitHub repository with the Jupyter notebook are available through the ORNL DAAC Learning Resources page for this webinar.   We encourage you to learn about new products available through our subsetting and visualization tools and services and to explore the new data and capabilities through the Jupyter Notebook tutorial.
See the ORNL DAAC's Learning Resources page for a complete listing of webinars, tutorials, and other resources to help you use ORNL DAAC data and services.